Rhea Chakraborty has now filed a complaint before the Mumbai Police against SSR's sister Priyanka Singh and others over acquiring a 'bogus medical prescription' for Sushant.
Rhea urged that an FIR should be registered against Priyanka, Dr Tarun Kumar of Ram Manohar Lohia Hospital (Delhi) and a few others under IPC, Narcotic Drugs and Psychotropic Substances Act & Telemedicine Practice Guidelines.
Rhea Files Complainst Against Priyanka Singh and Dr Tarun Kumar
In her 6-page-long complaint, Rhea cited that Sushant passed away 5 days after he obtained a prescription wherein "he was unlawfully prescribed psychotrophic substances at the behest of his sister Priyanka".
She said in her complaint, "It is imperative that actions of Priyanka Singh, Dr Tarun Kumar and others be investigated and that it be determined as to how they came to provide the deceased with such a bogus and unlawful prescription."
The complaint is based on WhatsApp texts between Sushant and Priyanka from June 8. Priyanka had asked Sushant to – take Librium for a week, Nexito every day and Lonazep for "whenever there is anxiety attack", and shared a prescription by Dr Tarun Kumar (from RML Hospital, Delhi).
The complaint said that Sushant was shown as an Out-Patient Department patient at the RML hospital in Delhi when he was actually in Mumbai on June 8. It also said the prescription appeared "forged and fabricated" as the drugs cannot be prescribed electronically.
"Rhea Chakraborty has filed a Police Complaint before the Mumbai Police against Priyanka Singh , Dr Tarun Kumar of Ram Manohar Lohia Hospital and Others for offences of Forgery , NDPS Act and Tele Medicine Practice Guidelines 2020 for having sent a bogus Medical Prescription depicting SSR as an Out Patient Department person when he was in Mumbai on 8th June 2020 prescribing Schedule Drugs which are listed in Schedule of NDPS Act listed at items 36 and 37 as Psychotropic Substances and Tele Medicines Practice Guidelines 3.7.4 dealing with Prohibited List, which prohibits prescribing of any Narcotic or Psychotropic Substance listed in the NDPS Act. It is a misconduct under 3.7.1.4 of the Tele Medicine Practice Guidelines," Rhea's lawyer advocate Satish Maneshinde shared in a statement.
Rhea Drops Big names of B-Town A-listers
Meanwhile, as reported by Times Now, Rhea is going through her second round of NCB questioning and she reportedly dropped some big names of B-Town A-listers to the NCB. However, in what context the names were taken is yet to be known.
Rhea Arranged Drugs For Sushant When He Asked Her To
As per Zee News report, Rhea also told the NCB that Sushant did not take any other drugs besides weed. According to Rhea's statement to NCB, Sushant had told her to find out about getting weed from Showik and Samuel.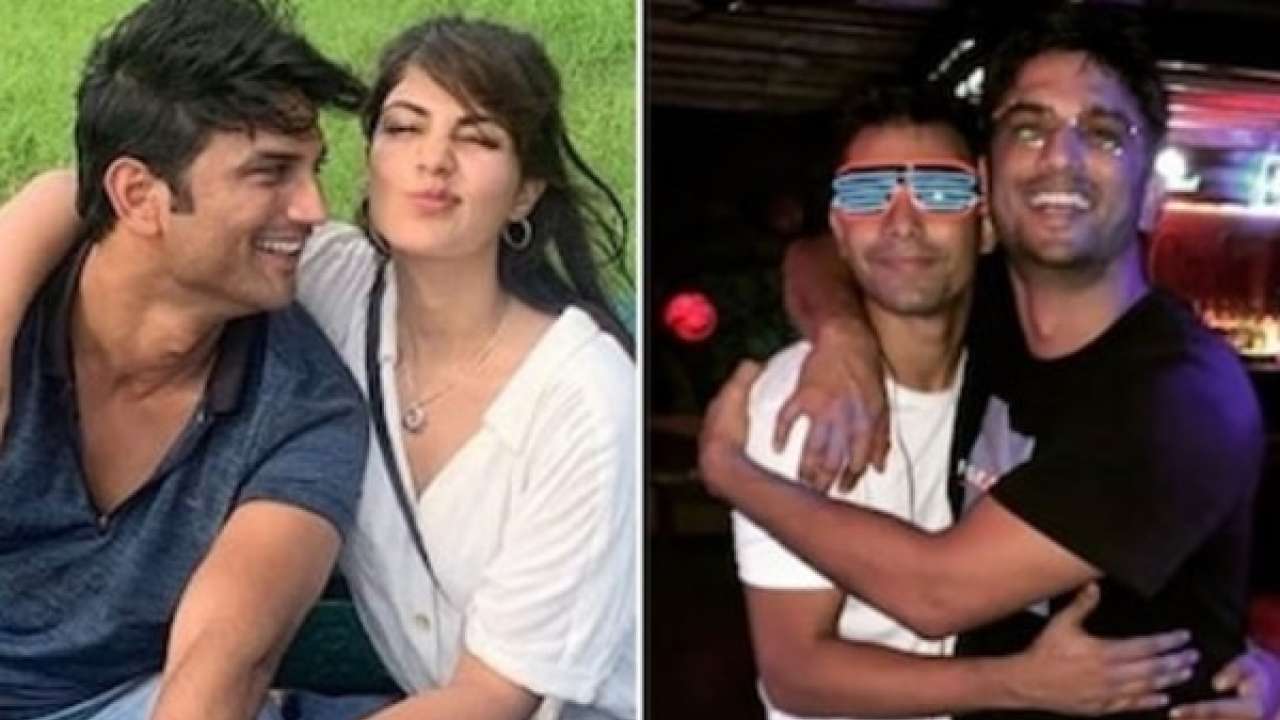 The report stated that Rhea told the NCB officials that she does not know whether Showik consumed drugs or not. Rhea claimed that Sushant knew that Samuel and Showik knew some people who could arrange drugs for him.
"I arranged drugs once or twice for Sushant when he asked me to do so," Rhea reportedly told the NCB as per Zee News. She also reportedly said that Sushant used to get drugs directly from Samuel.