Richa Chadha had earlier sent actress Payal Ghosh a 'legal notice' for 'unnecessarily and falsely dragging her name in a defamatory manner' into allegations against Anurag Kashyap.
Ghosh had claimed that Kashyap had told her that other actors like Richa Chadha, Huma Qureshi and Mahie Gill had granted him sexual favours to bag film assignments.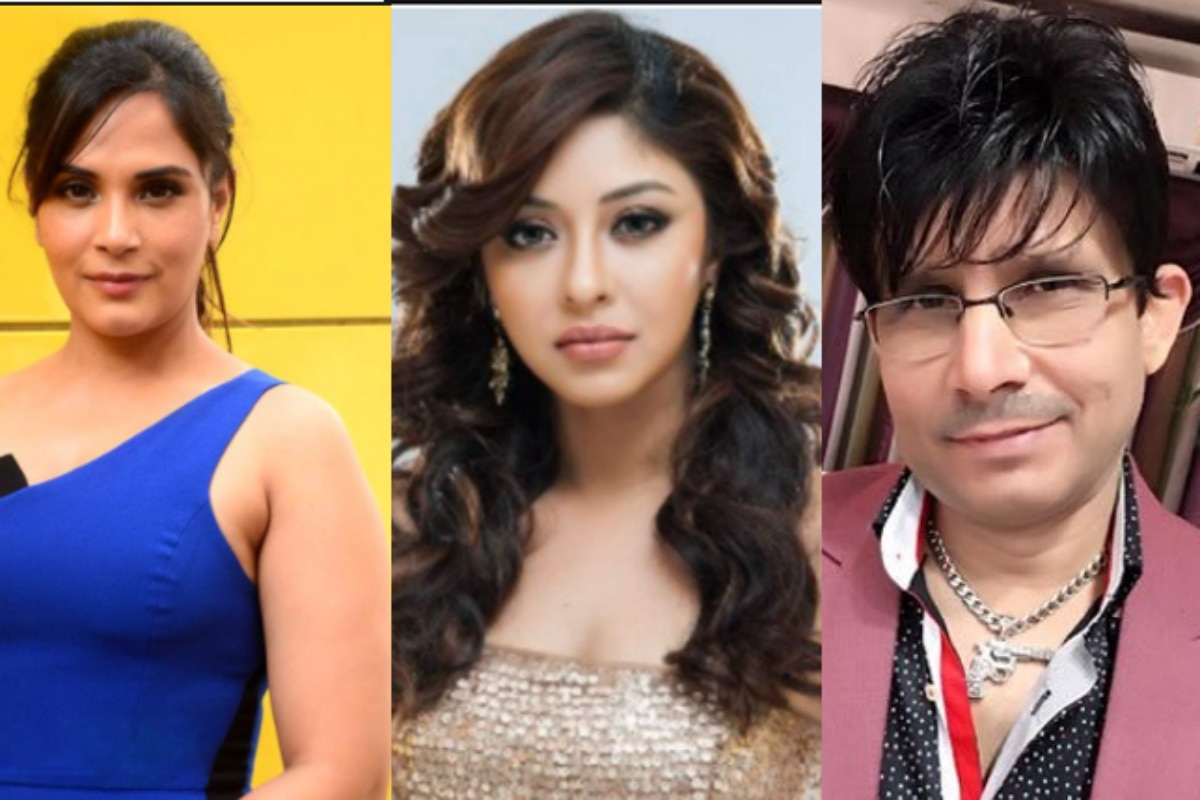 As per reported by TOI and Mumbai Mirror, Richa Chadha has now moved Bombay High Court, filing a defamation suit for Rs 1.1 crore in damages from actor Payal Ghosh, Kamaal R Khan (KRK) and others!
Richa has sought interim and permanent relief against Ghosh and others from publishing any allegedly defamatory content against her or "using her name in any defamatory manner in connection to any disputes between Ghosh and filmmaker Anurag Kashyap.''
Chadha has also sought immediate withdrawal of the defamatory content and tweets, along with a public apology on Twitter and their websites.
Richa in her plea said that the defamatory statement against her continued even after she had sent Payal a legal notice. 
Richa's petition stated that Ghosh and others' attempt to drag her name into allegations against Anurag were 'false, frivolous and vexatious'. She further added that it was done with the intent to cause damage to the goodwill she has acquired with hard work in the film industry.
The loss to her "reputation'' is "irreparable'' and "continuous'', Chadha told the court, elaborating that she had "suffered tremendous humiliation and stress'' because of the same.
On Monday, the hearing for the case before Justice AK Menon in Bombay HC was adjourned till October 7, as advocates of Payal Ghosh and others failed to appear.
The court has allowed Richa Chadha to serve a fresh notice to the responsible parties.
Meanwhile, Anurag Kashyap has denied all allegations against him by Payal Ghosh, and submitted documentary proof to the cops.
His lawyer also released a statement – "Mr. Kashyap has provided documentary proof of the fact that throughout August, 2013 he was away in Sri Lanka in connection with the shooting of one of his films."
"Mr. Kashyap has categorically denied that any such alleged incident ever took place and has also denied all allegations levelled against him. These sudden, belated allegations of an alleged incident of August, 2013 have been widely publicised by the Complainant for the purpose of vilifying Mr. Kashyap, irrespective of the outcome of the judicial process."