Durgamati – The Myth revolves around Bhumi Pednekar's character Chanchal who is the last resort to bring justice.
The movie is a remake of the Telugu-Tamil film Bhaagamathie directed by G. Ashok himself.
Directed by: G. Ashok
Run Time: 2h 35m
Ratings: 3/5
Cast: Bhumi Pednekar, Mahie Gill, Arshad Warsi, Jisshu Sengupta
Storyline
An ex-PA sentenced to murder suddenly finds herself in a new position, the last resort. Chanchal Chauhan (Bhumi Pednekar) is all that Ishwar Prasad (Arshad Warsi) has in order to get justice. However, when Chanchal is sent to Durgamati Bhavan all alone, she stumbles across lurking evil who won't leave the abode.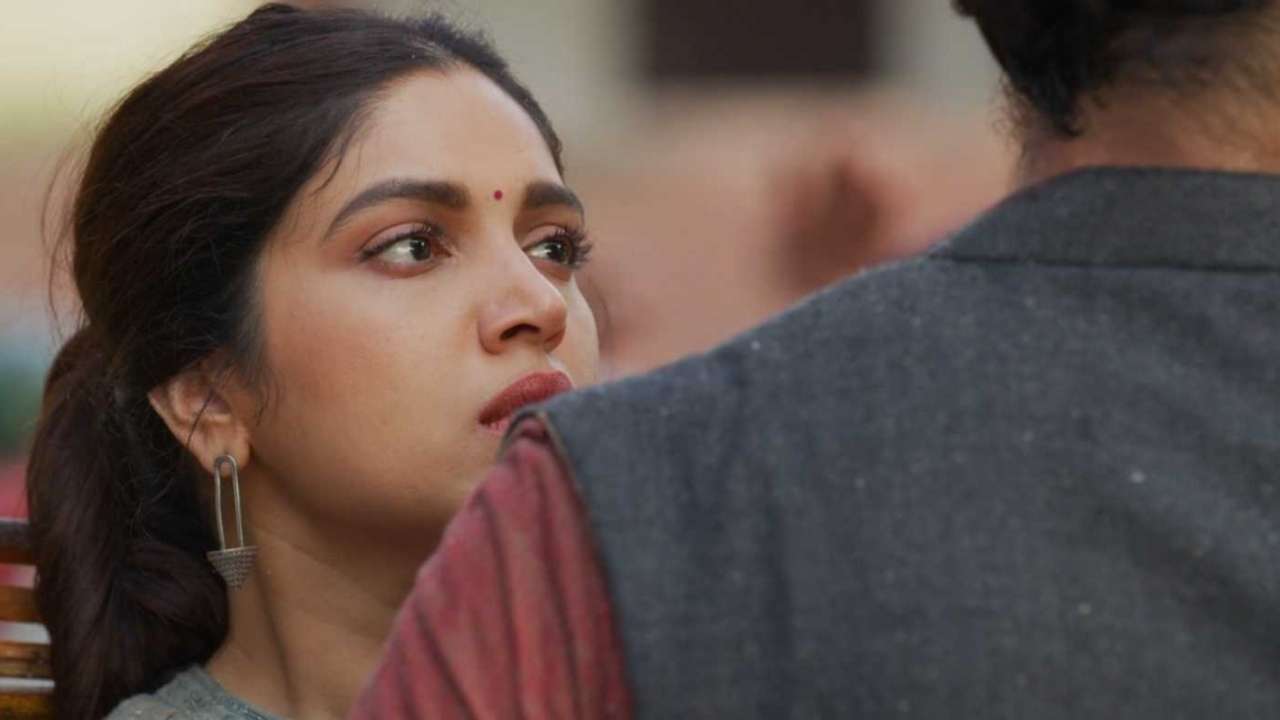 Directed by Ashok, this film is the top to bottom replica of his previous Tamil-Telugu film Bhaagamatie which starred Anushka Shetty in Bhumi's role.
Ishwar Prasad is a clean politician whose career is now in jeopardy as an opposition wants to take him down. However, Chanchal is interrogated and is thrown into a haunted mansion where… let's just say, she gets heavily possessed.
Better Than Bhaagamathie?
Both the films are strikingly alike (yes, including most of the shots too) which makes it harder for a comparison. However, Durgamati gives you more 'casual horror film' vibe whereas Bhaagamathi is definitely the more 'natural horror' film.
Anushka Shetty's shoes were hard to fill in and that was clear with Bhumi's character. The intensity of Anushka's acting was to a certain extent not fulfilled by that of Bhumi's.
Acting
As much as she could do, Bhumi portrayed the character of Chanchal well in the aspect that this was her first time playing such a role. However, a little less stiffness and a little more aggression would've been the sixer to this. Arshad Warsi was in his full form, a really nice element to watch. Although his role as an anti corrupt politician is a little too utopian, he portrayed it well.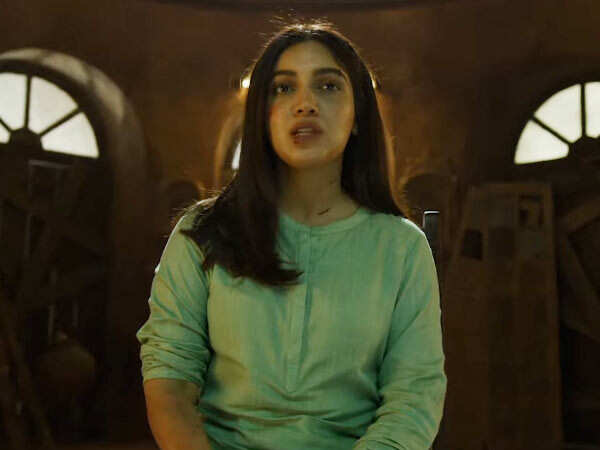 Mahie Gill showed off her serious acting and that too, was interesting enough whereas Jisshu Sengupta is another addition to the already well-suited cast.
Hit or Miss?
Durgamati – The Myth can't come under the 'hit' category simply because it isn't exactly the best horror film we've come across. Not perfect for a re-watch either but yes, the film isn't too bad.