CBI investigation is on in full swing in SSR Case. Rhea and family have not yet been summoned for questioning by CBI, as stated by Chakraborty's lawyer Satish Maneshinde.
On Monday, the CBI team visited Cooper Hospital, where Sushant's postmortem was conducted. This was the 2nd time the team went to the Cooper Hospital for investigation.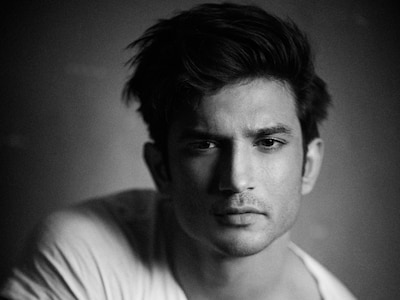 As per News18 report, CBI met the doctors who conducted Sushant's post-mortem and asked them about the conditions in which the autopsy was carried and who all from the late actor's family were present in the hospital at that time.
The team also questioned the doctors as to why there was no mention of the time of death in the autopsy reports. As per Times Now report, CBI was not satisfied with the photographs of the mortal remains. The autopsy was also alleged to be delayed and done after twelve hours.
Meanwhile, Subramanian Swamy in his latest tweet said – "Autopsy was deliberately forcibly delayed so that the poisons in SSR's stomach dissolves beyond recognition."
CBI Questions Sushant's CA and Samuel Miranda
On Tuesday, CBI again interrogated SSR's flat-mate Siddharth Pithani, cook Neeraj Singh and domestic help Deepesh Sawant. The team also called in Rajput's chartered accountant Sandeep Sridhar for information about his financial transactions.
As per DNA report, CBI also questioned Samuel Miranda, Sushant's former house manager and Rhea Chakraborty's close associate. This is his second round of questioning. He was also interrogated by the Enforcement Directorate.
CBI to Conduct Psychological Autopsy?
As per Republic World and TOI reports, CBI will also conduct a psychological autopsy of Sushant Singh Rajput (the postmortem of Sushant's mind) by analyzing the written content in his diary and WhatsApp messages. The analysis will be carried out by the CFSL (Central Forensic Science Laboratory).
It will reportedly involve a detailed analysis of every aspect of Sushant's life to understand the true psychological picture of Sushant – including his interactions with family and friends, behavioral patterns, mood swings, social media posts, and so on. The report also added that it will frame a picture of his mental state days before his demise.
CBI Meet ED Officials – Possible 'Drug Angle' Emerges
A team of CBI had also visited Kotak Mahindra Bank to gather information related to Sushant's accounts. As per latest reports from Times Now, CBI have also met the Enforcement Directorate officials, who shared all the details gathered till now.
The Times Now report also suggests that the CBI will be analysing phone data which they have received now.
The ED had previously seized Rhea Chakraborty's phones and electronic devices. As per Times Now, the ED has revealed that a new angle of usage and dealing of drugs seems to have emerged. The agency has now shared Rhea's WhatsApp chats with the CBI as well as the Narcotics Control Bureau.
As per the report, the teams will now be investigating deeper to see if there is a possible drug cartel angle and if Rhea was involved in any manner.
CBI Summons Mumbai Police
CBI has also summoned 2 Mumbai Police personnel – Bhushan Belnekar, the investigating officer in SSR death case and a sub-inspector from Bandra Police Station.