*plays the badass Scam 1992 intro music* You've already started bobbing your head to the LIT beat, haven't you?
Pratik Gandhi's phenomenal performance in 'Scam 1992' has again made the superstar-scamster Harshad Mehta a household name.
Abhishek Bachchan too will essay the legendary stockbroker in 'The Big Bull'. However, did you know that before Abhishek and Pratik, Varun Dhawan was to play Harshad Mehta on the big screen?
Yeah, that's right. Initially, the rights belonged to Paresh Rawal who wanted to cast Varun Dhawan as lead in the Harshad Mehta biopic.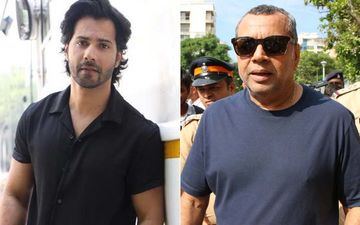 A source confirmed to Spotboye – "Varun was all but locked in to play Harshad Mehta by Paresh. But the script for the biopic was stuck. They finally had to scrap the idea."
Sameer Nair and Applause Entertainment then swooped in and acquired the rights for the Sony LIV web series 'Scam 1992 – The Harshad Mehta Story'.
Scam 1992's Director Hansal Mehta also revealed how big names were suggested for the show but he turned them down to cast fresh and unknown faces.
"I'm aware that Harshad Mehta's story has had a long journey to the screen. Hota hai. Every story has its own destiny. I had to face a lot of resistance while casting Pratik Gandhi. Many big names were suggested. But I wanted Pratik. Then I was advised to do some padding in the casting. But I refused to cast known faces even in supporting roles. I now feel one of the reasons why Scam worked so well was the relatively unknown faces on screen. They all looked like the characters they were playing."