The demise of Sushant Singh Rajput has pained many and his sister Shweta Singh Kirti remembered him many times in the past.
Kirti now remembers him yet again as she took to Instagram to share a very special piece written by the late actor.
Shweta emotionally penned the caption of her post saying, "Written by Bhai…the thought so profound ❤️ #ForeverSushant."
Sushant had written, "I think I spent 30 years of my life, the first 30, trying to become something. I wanted to become good at things, I wanted to become good at tennis and school and grades. And everything I viewed in that perspective, I am not okay the way I am, but if I got good at things…
I realised I had the game wrong, because the game was always to find out what I already was."
Shweta had also shared more notes from her late brother earlier.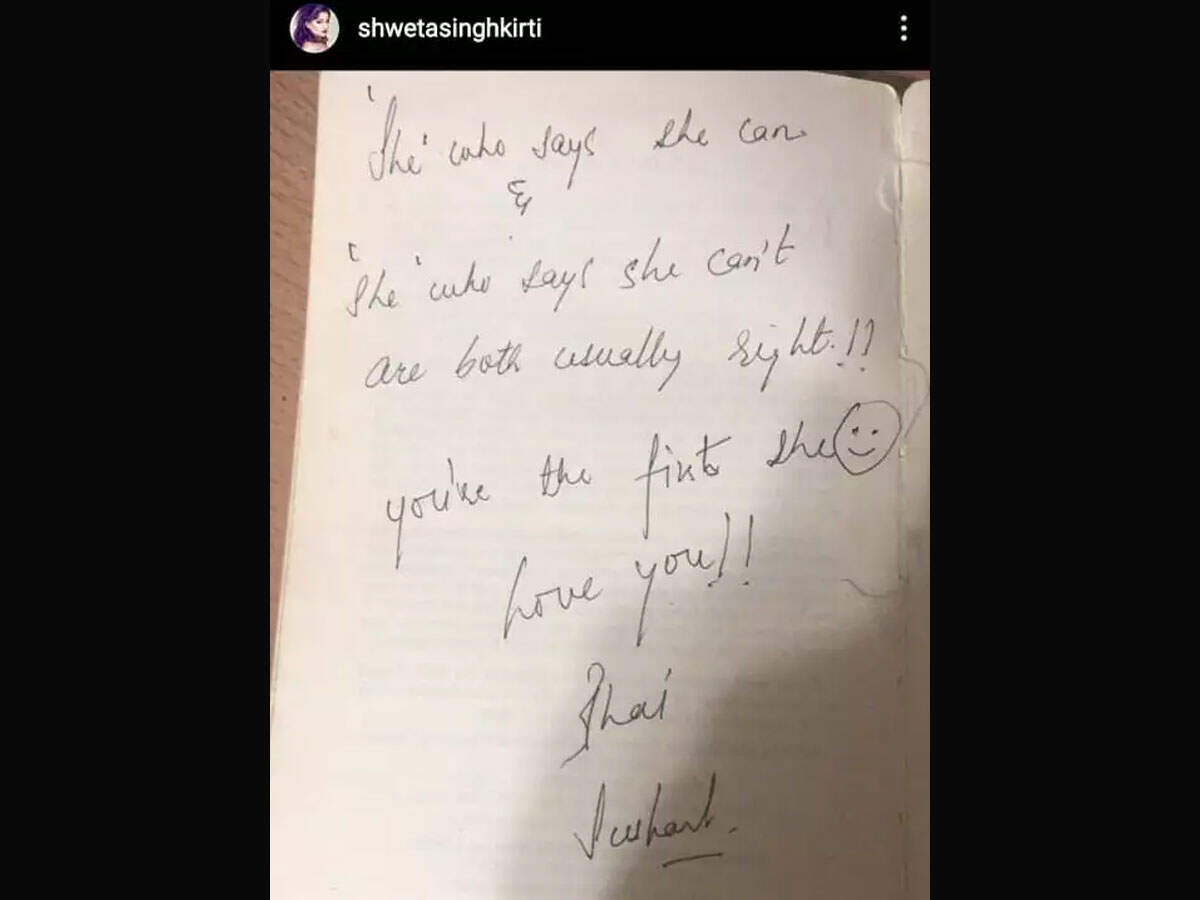 Rhea Chakraborty too has shared a gratitude note handwritten by Sushant.