The Bollywood actresses are always at the best of the fashion game and this is a proven fact.
Let's take a look at the 10 Time Bollywood Actresses Rocked The Neon Look.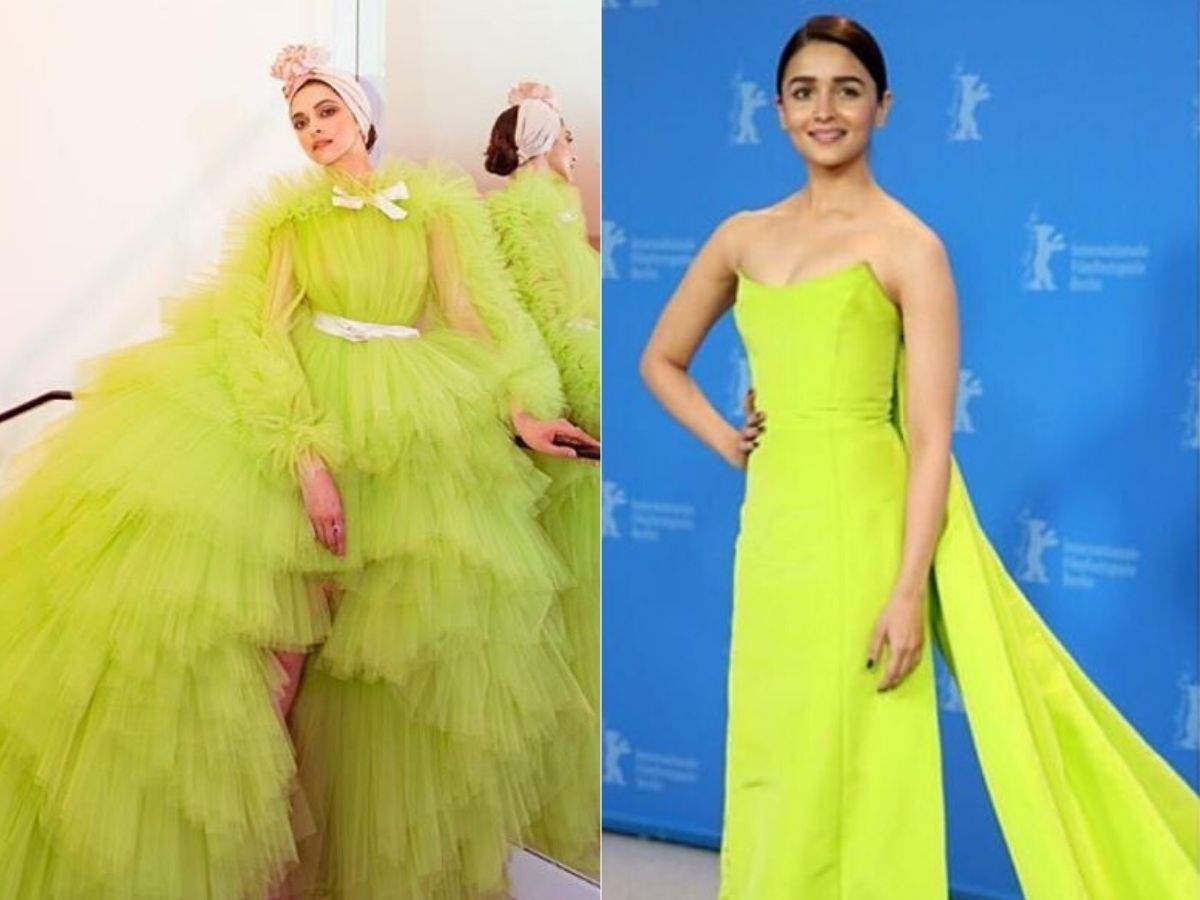 1- Malaika Arora
Malaika Arora made heads turn with her neon green pant suit. The color pop made her look stunning.
2- Kiara Advani
Kiara Advani's subtle combination of neon green top with a subtle brown pant sure made headlines.
3- Kareena Kapoor
Kareena Kapoor pulled off this neon orange dress with sophistication and we could not help but stare.
4- Deepika Padukone
The neon green gown look of Deepika Padukone sure did a lot of rounds on the internet.
5- Janhvi Kapoor
All eyes on this diva as she flawlessly flaunts a thigh slit neon green gown.
6- Sara Ali Khan
No other suit ever looked better than this. The combination of neon green and pop pink made Sara stand out.
7- Alia Bhatt
Alia Bhatt's look in the neon green gown is the perfect example of how to rock a head to toe neon look and make it look chic.
8- Sonam Kapoor
Sonam Kapoor sported a never seen before neon look with a lot of pop neon colors put together to make a stunning outfit.
9- Sonakshi Sinha
No one could so flawlessly pull of a three piece neon green suit as well as Sonakshi Sinha.
10. Parineeti Chopra
Parineeti Chopra is giving us the boss lady vibe in this neon green top and tight black skirt. This look is bookmark worthy.