Childhood sweethearts Varun Dhawan and Natasha Dalal recently tied the knot in a memorable wedding ceremony.
While the actor got multiple congratulations on social media, one certain reply caught our eye.
Bollywood celebrity photographer Rohan Shrestha had congratulated Varun and Natasha on their marriage – "Congratulations VD and Nats. When you know you know! VD you're a lucky guy." Actress Shraddha Kapoor has long been linked with Rohan and speculation about their romance went rife after the pair were spotted multiple times in public. Varun had replied to the Insta story saying, "I truly am, hope you're ready."
Now, Shradha Kapoor's superstar father Shakti Kapoor has reacted to the rumours of his daughter planning on getting hitched to Rohan.
"Well, I don't know what reports and speculations are surfacing on the Internet. But I shall always stand by my daughter. That means in every decision of her life she takes, including her marriage. Why only Rohan Shrestha? If she comes and tells me whoever she has chosen and wants to settle down with, I will not have any objection," Shakti Kapoor stated, as per a Peeping Moon report.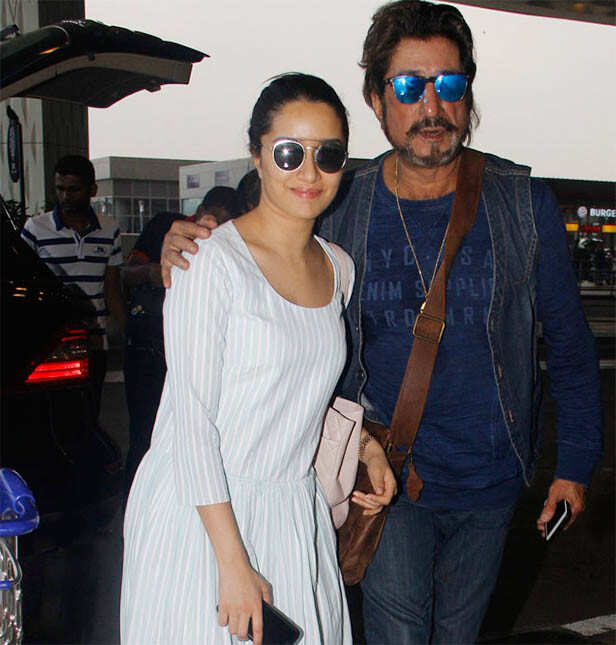 Shakti Kapoor reveals he has known Rohan since the latter's childhood. He also mentions being friends with Rakesh Shrestha, Rohan's father before their entry in the industry. "Rohan is a very nice boy. He does come home but he has come home since childhood. Shraddha hasn't told me that she plans to marry him. To me, they are still just childhood friends. I do not know if they are serious about each other. I know Rohan's father Rakesh Shrestha even before he became a photographer. I have not only done several photo-shoots with Rakesh but we two have gone out together for dinners and drinks. He is a very good friend of mine."