Arjun Rampal has been in the limelight for troubling news after he came under the NCB scanner post the raid at his house.
However, it looks like the Narcotics Control Bureau might have been after the wrong 'Arjun'!
Earlier, Agisialos Demetriades, who is the brother of Rampal's partner Gabriella, had been arrested by the NCB. The anti-drugs agency had found Agisialos to be sharing details of his drug peddling activities with his contact named 'Arjun'. Assuming that this 'Arjun' was 'Arjun Rampal', NCB had carried out a raid at the actor's residence.
As per Midday report, during his questioning, after Demetriades' Whatsapp chats were shown to him, Arjun told the NCB that it was not his number – " I am not the 'Arjun' you are looking for".
"When he saw the chats, Rampal said that the number is someone else's and not his. He added that he did not talk to Demetriades on a daily basis," an NCB officer said.
NCB verified the number and found out that Rampal was speaking the truth. The 'Rock On' actor was also questioned about the tablets 'Utlracet' and 'Clonazepam' found at his residence during the raid. Both the tablets are banned under the NDPS Act, unless there is a valid prescription.
Ultracet is used to treat moderate to severe pain, contains tramadol and acetaminophen; one strip comes with 15 tablets and 4 were found at the actor's house. Clonazepam is used to treat seizure disorders and panic attacks; Rampal had 2 strips of the tablet.
Rampal had submitted the prescriptions for the same. He explained that 'Ultracet' had been prescribed for his dog since June, as he was suffering from joint pain. This was verified by his Bandra-based veterinary doctor.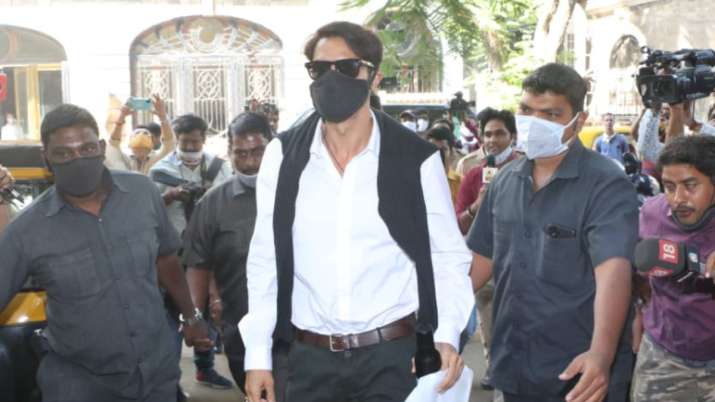 Rampal further explained that the second tablet 'Clonazapem' was used as an SOS for anxiety by his sister, as prescribed by a Delhi-based psychiatrist. NCB had found that the prescription submitted by him was 'backdated' and had questioned the psychiatrist – Dr Rohit Garg.
Rohit Garg, unaware of the NCB probe, had issued the prescription in good faith after being approached by a friend. When asked about the 'backdated' prescription, Rampal said that he did not know about the prescription being backdated as it was his sister's. 
NCB officers will be soon recording Arjun's sister's statement. An NCB officer told Mid-day, "We raided his home based on certain information, there is no question of mistaken identity. We will prove it in the trial."