The superstar of Bollywood, Salman Khan has been entertaining his fans for decades and is the first Bollywood star to 3 films in the 300 crore club.
As the actor turns 55 today, let's take a look at his impeccable movies which helped him cross the milestone and enter the 300 crore club.
1- Tiger Zinda Hai
Salman Khan's mega-action entertainer 'Tiger Zinda Hai' is the highest-grossing film of 2017. This film entered the 300 crore club, grossing ₹569 crores worldwide, including ₹434.82 crores in India. Tiger Zinda Hai is the sequel of the 2012 film, Ek Tha Tiger. The movies showed Salman Khan and Katrina Kaif as two spies who have retired from their respective jobs to enjoy the bliss that comes with having a family. Salman Khan is seen performing some interesting stunts as he is forced to come out of hiding and sent on one last mission to rescue nurses who are held hostages in Iraq, by their respective agencies.
2- Bajrangi Bhaijaan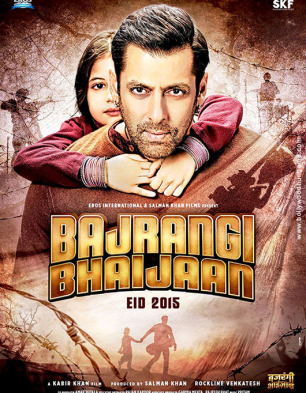 Salman Khan's Bajarangi Bhaijaan got a dream run at the box office. This is Salman Khan's first film to enter the huge 300 crore club. The box office collection of this movie in India was ₹433 crores and ₹626 crores worldwide. Bajrangi Bhaijaan featured Salman Khan, Harshali Malhotra, Kareena Kapoor and Nawazuddin Siddiqui. Salman Khan played the role of a Hanuman devotee who is striving hard to make a lost mute girl reach her home, back in Pakistan.
3- Sultan
Salman Khan's Sultan has also cracked the 300 crore club ceiling. Sultan's box office collection in India was ₹421.25 crores and ₹623.33 crores worldwide. Sultan is an Indian sports drama, based on wrestling. Salman Khan plays the role of Sultan Ali Khan, a wrestler and former world wrestling champion whose successful career has created a rift in his personal life.