Sushant Singh Rajput's 'Raabta' Director – Dinesh Vijan had been interrogated by the Enforcement Directorate in regards to the money laundering angle in the case.
Vijan's residence as well as the office of his production house 'Maddock Films' were also raided by the ED officials in October.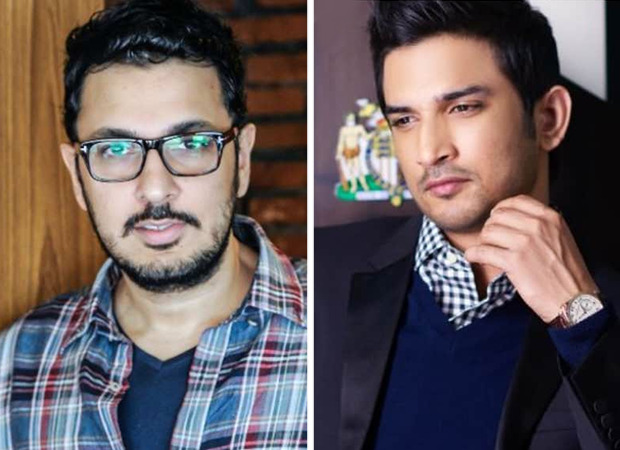 India Today reported that the Enforcement Directorate had allegedly found 'missing' payment worth Rs 17 crores made to the late actor by producer Dinesh Vijan for Raabta, which released in 2017. The source added that the alleged payment was for a shoot that took place in Hungary.
Maddock Films Issues Clarification!
However, Dinesh Vijan's Maddock Films has now refuted the claims in an official statement and cleared the air on the matter.
They stated that they've not received any rebate from Hungary nor have they made any payment to Sushant in Hungary. The firm also clarified that Raabta's Hungary shoot's transactions were handled by T-series. It also emphasized that they were co-operating with the investigation.
"The information you have received and what you have published is incorrect. Kindly note that Maddock Films has not made any payment to Sushant in Hungary. Maddock has also not received Rs 17 crores whether as actor fee, or any rebate from Hungary as wrongly claimed in your article. We have made the full and final payment to Sushant for the film Raabta as per the agreement signed by him with us, and this payment was received by him in India.
We have submitted relevant documents for the proof of such payment to the department. It should be noted that in fact all funding and financial transactions for the shooting in Hungary were handled by T-series. You may confirm from T Series.
Maddock Films is a responsible filmmaker and we dutifully follow the rules and law of our country. We are not sure if we can speak about the matter at this moment, but to avoid any controversy we want to clarify we are fully cooperating with the agency and have furnished all details required and it is our sincere request to all to avoid spreading incorrect information."
The statement further added that Dinesh who was reportedly in Dubai had tested Covid-19 positive, and hence the delay in returning to India.
"You may note that Mr. Vijan was to travel back to India and had to therefore as per norms undergo a Covid-19 test prior to flying. He's detected positive for Covid-19 which is why he could not travel back and is presently recuperating. He will be travelling back to India as soon as he recovers, he and Maddock films have been and will fully co-operate with the authorities, as required."